Ways We Can Work
Together
choose the level of support that's right for you
5 REASONS TO TRY COACHING.
Because it's time to make a fresh start and go for a new dream.
Because you want to stop feeling stuck and start feeling excited about life again.
Because you want to take back your time and your energy.
Because you believe there's a better way—you just need a little support, guidance, & accountability to find it.
Because you're ready to show up powerfully for yourself, and your life.
It's easy to get caught up in those stressful, hard things in life (your brain was designed to do this)—and because of the very nature of who you are—someone who gives a sh*t about helping other humans—you're always stacking on top of your already full plate.

And these days it seems like all you need to do is load up on some inspiring Target throw pillows, pop on your good vibes only t-shirt, drink a $10 dollar green juice, and woosa your way through...BUT it's.not.working.

You're not doing it wrong—life is just a lot more complicated than that. And some things are just really freaking hard—no amount of positive affirmations are going to change that—they're not supposed to.

But there is a better way. One where letting yourself have bad days, keeping it real, and walking away from b.s. are just as important as positivity, mindset work, and gratitude. Where you're tapping back into your creativity, leveraging your strengths, trusting yourself again, and pursuing what you truly want.
And I'd love to show you how to get there.

I teach a mind/body approach to change so you can get back to feeling like you again, refocus your time and energy on your priorities, do the meaningful, impact-making work you're here to do, and enjoy your life along the way!
I HAD NO TIME OR ENERGY TO DO THE THINGS I WANTED...I GOT A WAY TO ALIGN EVERYTHING IN MY LIFE WITH MY CORE VALUES AND VISION.
"I was so exhausted from work that I'd come home and instantly fall asleep on the couch. I had no time (or energy) to do the things I wanted—work was just draining everything from me—and I was looking for that ah-ha moment that was going to get me on track. What I got instead was a way to align EVERYTHING in my life with my core values and vision. This helped me to stop saying yes and taking on all of these extra things that left me feeling totally wiped which then freed up my time and energy for the things I really wanted to do (but had been constantly missing out on). It's also helped me to think through some big decisions like staying at my job...and possibly moving. I had to lean into some things that were really uncomfortable but that helped me to see what I really wanted and my path to creating it."
– Erin, Vision Mastermind Client
TESTIMONIAL
I'VE BEEN TOTALLY SHOCKED!
"I was working my ass off for a private practice feeling trapped and frustrated, but I just couldn't figure out how to start my own private practice. I knew that I could make a bigger impact having my own practice but the steps to getting there were totally overwhelming (and honestly I was scared). Emily helped me to reframe things so that it actually felt possible, she gave me some great resources and provided feedback so that I could get things in motion. I started putting myself out there in ways that were terrifying and I've been totally shocked by the results. I have so much clarity and confidence in what I'm doing now. It's been amazing!"
-Emily, Vision Mastermind client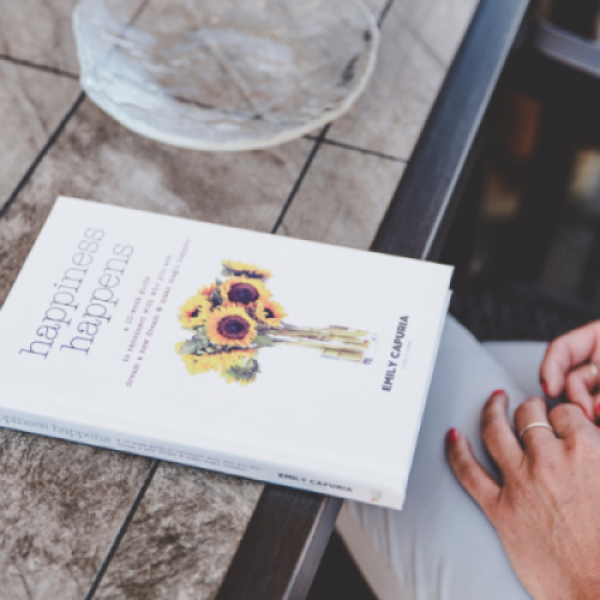 Read Happiness Happens. A 10-week guide to self-discovery. Explore what you want your life to look like at this point in time, reconnect with who you are and what brings you happiness, and begin to refocus your life.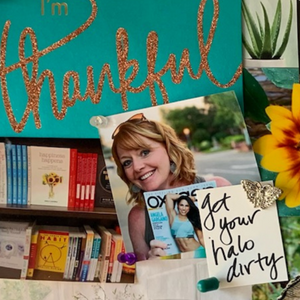 Enroll in Reset Your Vision. A self-paced digital vision board workshop to move forward with clarity + intention. Figure out what's next, make important decisions about your future, and design a plan to make it happen.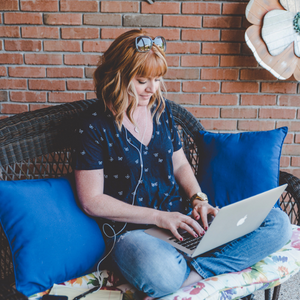 Do a coaching sprint. 30-days of my full attention via 1:1 coaching + direct messaging support. Perfect for when you need a little extra support & accountability, brainstorming, and strategizing.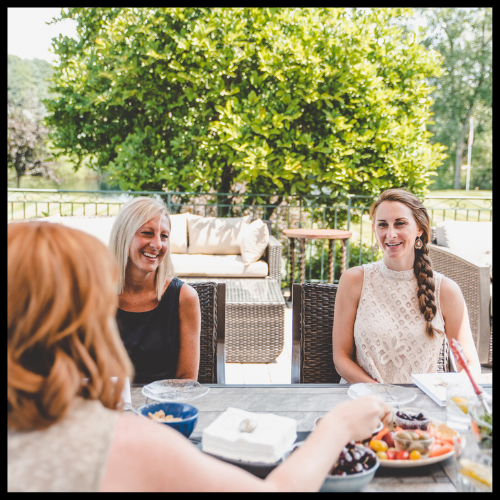 Get ready to create a life you're totally freaking obsessed with. Remember who you are and confidently pursue what you want.
Don't get stuck in that cycle of thinking and rethinking—reconnect with your vision, values and purpose, refocus your time, attention, and energy on what's most important to you, prioritize yourself-guilt free, set empowering boundaries, and build your pathway to enjoying your life AND doing the impact-making work you're here to do.
Designed with therapists, health & wellness professionals, nonprofit leaders, educators, and other big hearted helpers in mind—those who want to make a big impact but are trapped in a cycle of nonstop meetings, piles of paperwork, and putting out one fire after another.
This 6-week group mentorship is all about you showing up powerfully for yourself and the life you want with a community of other inspiring, like-minded, and bada** women.