and build your big, bold, beautiful life from that
5 REASONS TO TRY COACHING.
You know something has to change but you're not sure what or how. You need help with that first step.
You're tired of listening to your own excuses and want to break the cycle you're in...how though?!
You believe in your bones there's more to life than this, but you just can't seem to see it.
You want to reclaim your time and your energy. It feels impossible. HELP!
You want to make a positive impact on the people in your life, and the world around you without getting swept up in it.
It's easy to get caught up in those stressful, hard things in life (your brain was designed to do this)—and because of the very nature of who you are—someone who gives a sh*t about other humans—you're always stacking more on top of your already full plate.

And these days it seems like all you need to do is load up on some inspiring Target throw pillows, pop on your good vibes only t-shirt, drink a $10 dollar green juice, and woosa your way through. You've tried—it's.not.working!

Good news: you're not doing it wrong.
Bad news: no amount of positive affirmations are going to change the hard things in life—they're not supposed to. You have to learn how to sit in the suck.

More good news: there is a better way—one that actually works.
Where letting yourself have bad days, keeping it real, and walking away from bullsh*t are just as important as positivity, mindset work, and gratitude.
One where you tap back into your innate creativity, leverage your strengths, learn to trust yourself again, and pursue what you actually want (aka becoming more YOU and infusing that flaming hot Cheeto spiciness into every.single.thing you do).
I'm here to show you that better way.
I HAD NO TIME OR ENERGY TO DO THE THINGS I WANTED...I GOT A WAY TO ALIGN EVERYTHING IN MY LIFE WITH MY CORE VALUES AND VISION.
"I was so exhausted from work that I'd come home and instantly fall asleep on the couch. I had no time (or energy) to do the things I wanted—work was just draining everything from me—and I was looking for that ah-ha moment that was going to get me on track. What I got instead was a way to align EVERYTHING in my life with my core values and vision. This helped me to stop saying yes and taking on all of these extra things that left me feeling totally wiped which then freed up my time and energy for the things I really wanted to do (but had been constantly missing out on). It's also helped me to think through some big decisions like staying at my job...and possibly moving. I had to lean into some things that were really uncomfortable but that helped me to see what I really wanted and my path to creating it."
– Erin, Vision Mastermind Client
TESTIMONIAL
I'VE BEEN TOTALLY SHOCKED!
"I was working my ass off for a private practice feeling trapped and frustrated, but I just couldn't figure out how to start my own private practice. I knew that I could make a bigger impact having my own practice but the steps to getting there were totally overwhelming (and honestly I was scared). Emily helped me to reframe things so that it actually felt possible, she gave me some great resources and provided feedback so that I could get things in motion. I started putting myself out there in ways that were terrifying and I've been totally shocked by the results. I have so much clarity and confidence in what I'm doing now. It's been amazing!"
-Emily, Vision Mastermind client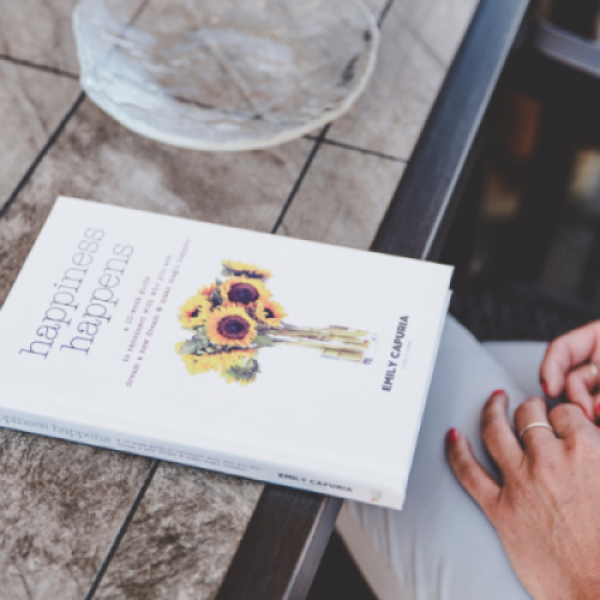 Curl up with this life-changing book where you get to know yourself again so that you can answer these 2 questions: Who am I at this point in my life? What do I ACTUALLY want now? Your answers are the building blocks you need to create the happy and fulfilling life you want. PLUS you'll uncover what's getting in your way + what to do about it.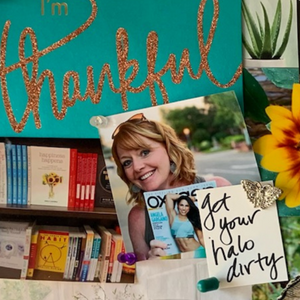 Having trouble figuring out what's next? Here's your roadmap. Your next best step will materialize in a way that has you ready to rock and freaking roll to make it happen. You'll be belting out "it's bad b*tch o'clock" Lizzo style as you see exactly what you need to do to make those big bold moves and reinvent your life. YOU 2.0 unlocked.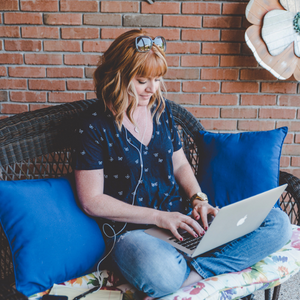 Want to make some moves? But then dang it—your brains spins out—not sure where to start...worried you'll f*ck it up...or the worse F word...fail!!!! You won't, you're a f*cking rockstar and I'm here to support you in getting into that mindset so that you CAN create that big, beautiful life you've been dreaming about. It's yours for the taking.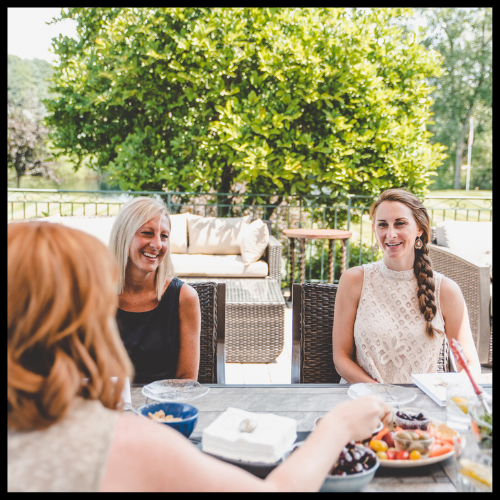 an amazing group adventure
What if you could pursue what you actually wanted? Go from spinning out with no time (or energy) to being fully present...loving the work you're doing, laughing out loud with the most important humans in your life...feeling good—for once, like yourself?!
And what if you could make that happen in just 6-weeks time...with a community of other inspiring, like-minded, and bada** women?!
It's my OMG gotta have it mentorship program Happiness on Tap where you learn how to bring more of YOU—your dreams, passions, and purpose—to your life, and take big brave action to pursue what you ACTUALLY want.