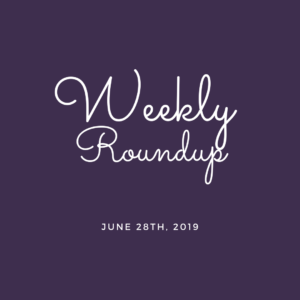 What's on your agenda for this weekend? No plans yet? No worries! Here are some of the events I've had my eye on. Already doing something fun? Let us know in the comments or in the Facebook group! If you're not already a part of the Healthy Happy People group on Facebook, you can join here.
Night Market – Van Aken District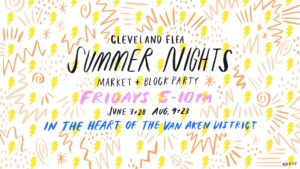 When: Friday, June 28th 5 – 10 P.M
Where: The Van Aken District
Details: Local Shopping, Block Partying, Sipping on slushes and lemonade, meeting neighbors, petting dogs, listening to music, and more.

When: Saturday, June 29th  Noon – 10 P.M.
Where: Waterloo Arts & Entertainment District, Cleveland
Details: The Waterloo Arts Fest encourages hands-on creativity, promotes active imagination, and engages the community in celebration of the arts in our region. This summer festival serves as an opportunity for the Waterloo Arts & Entertainment District residents to welcome fellow artists, families, friends, and neighbors from the greater Cleveland area to experience our vibrant and diverse community. Young and old, alternative and traditional, urban and suburban – all are welcome to join us on the final Saturday in June.
Mayfield Village 4th of July Celebration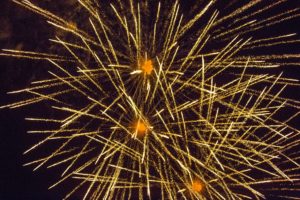 When: Saturday, June 29th Noon – 10 PM
Where: 425 N. Commons Blvd. Mayfield
Details: Parkview Pool will host activities from Noon – 4:00 p.m. Music at The Grove will begin at 6:00 p.m. and runs through the evening until Fireworks at 10:00 p.m. A variety of concession providers will also be on-site. Cars can park in the pool parking lot, the softball parking lot, or the lots at Progressive. Lolly the Trolly will shuttle participants to and from their cars in the Progressive lot. Rain date June 30th for fireworks only.
Family Fun Night at the Mayfield Drive-In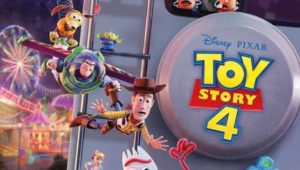 When: Sunday, June 30th 7 PM – Midnight
Where: 12100 Mayfield Rd., Chardon
Details: As if Toy Story 4 isn't enough of a reason for you to join in the fun, we've got a great line-up of preshow family entertainment including: Bookmobile tours; live music with Erin Burke; Sheriff Deputy and his miniature horse Rick O'Shay; Life Flight helicopter; emergency vehicle truck tours (courtesy of Munson Fire Department); United Way's donation station; raffles, prizes and giveaways! (Entertainment and attractions based upon availability.)