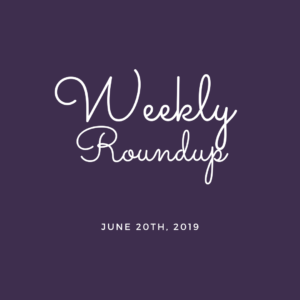 This Friday, I'll be attending the Burning River Fest and taking the Chakra Pop yoga class hosted by Balance & Brews. Class starts at 6 P.M. I hope to see you all there. Click here to find out more about Chakra Pop, learn about Balance & Brews and get your tickets!
Keep reading to find out more about Burning River Fest and how it benefits  water conservancy in the Greater Cleveland Area.
Beer Garden – Van Aken District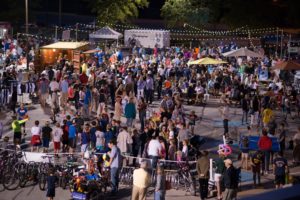 When: Friday, June 21st 5 – 9 P.M
Where: The Van Aken District
Details: Beer Gardens return to the Van Aken District at the very spot they began, only this time its in our new park instead of a parking lot!
Great Lakes Burning River Fest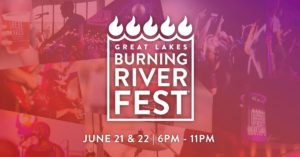 When: Friday, June 21st & Saturday, June 22nd 6 – 11 P.M.
Where: 2800 Whiskey Island Dr., Cleveland
Details: Get ready to light up your summer with two nights of music, beer, and water conservancy. Great Lakes Brewing Co. is proud to announce the 18th annual Great Lakes Burning River Fest June 21 and 22 at Cleveland's historic former United States Coast Guard Station located near Wendy Park in Cleveland Metroparks Lakefront Reservation. Marking the 50th anniversary of the historic Cuyahoga River fire that sparked a movement around protecting our waterways, the 2019 Burning River Fest is proudly presented in partnership with the Cleveland Metroparks as part of Cleveland's Cuyahoga50 programming. Tickets for Friday and Saturday are available for purchase now at burningriverfest.org.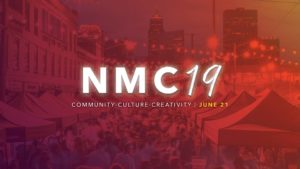 When: Friday, June 21st 5 – 11 P.M.
Where: E. 21st St., Cleveland
Details: There will be street food markets, hand-made + local artisans and businesses, live entertainment and performances all served up for you under the starry evening skies in Asiatown's Old Chinatown District. Join us for one of Cleveland's most unique experiences and discover what makes Night Market Cleveland and Asiatown must-see destinations! Night Market Cleveland is a kid-friendly, family-friendly, pet-friendly public event, open to the public and free to attend.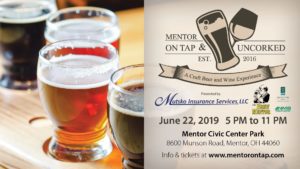 When: Saturday, June 21st, 5 – 11 P.M.
Where: 8600 Munson Rd., Mentor
Details: Enjoy the best beers and wines that Ohio has to offer at Mentor On Tap & Uncorked presented by Mutsko Insurance. Over 30 brewers and vintners will be on hand at Mentor Civic Center Park on June 22, 2019 to wow you with their libational creations. You'll also enjoy live music from top local talent as well as a great variety of delicious fare from six food trucks. 21 and over only.
Tickets: $30 online / $45 at the door. Includes tasting glass and 10 tasting tickets.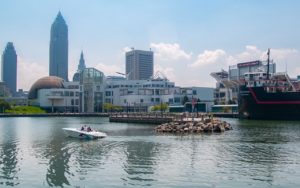 When: Sunday, June 22nd 12 – 5 P.M.
Where: Great Lakes Science Center
Details: Guests will receive free admission on Sunday from noon – 5 P.M. Program Schedule at Great Lakes Science Center:
Underwater Rovers
Explore underwater and navigate through an obstacle course without getting wet as you learn about underwater robotics and how this technology is changing the way we explore beneath the surface. Take a turn operating the ROV (Remotely Operated Vehicle) or watch as others take the wheel.
Bubbles
Get your hands wet as you make bubbles and explore the properties of gases, shapes, colors, and water. Will you make the biggest bubble of the day?
Combustion Show
What is fire and how can we catch water on fire? Through experimentation and exploration, we uncover the mysterious properties of fire and learn about the chemistry and combustion of various materials.
World of Water Big Science Show
We use science to explain some of water's most incredible properties. From making clouds appear before your very eyes to launching and crushing everyday objects. This demonstration is sure to "whet" your curiosity!