reset your
vision
reimagine what you want your life to look like.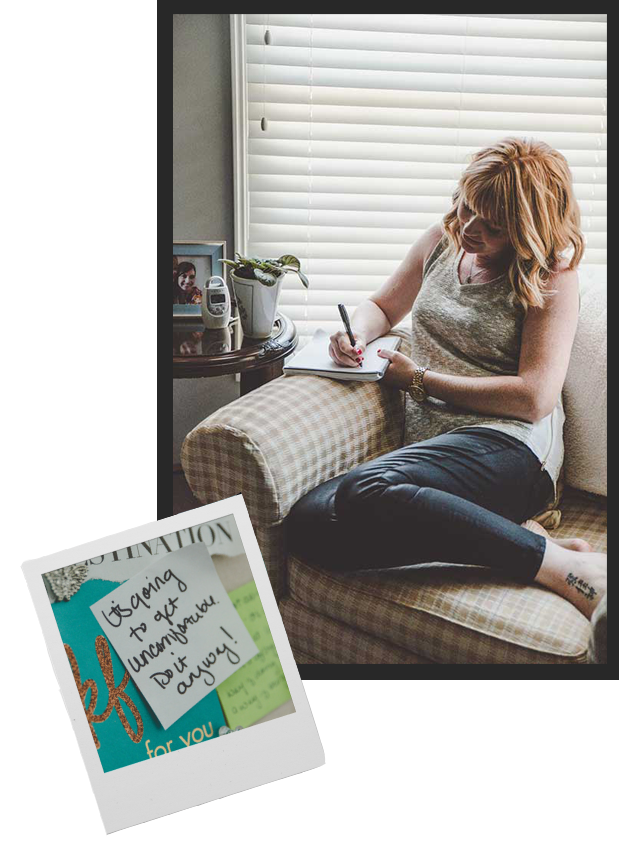 It starts today—whether it's January 1 or June 15—because you don't need the "right" time for a fresh start.
You simply need to decide that enough's enough—you're done living like a fire extinguisher gone rogue—and you're here to make a change.
This is your chance to reimagine what you want your life to look like—to choose what matters, to redefine happiness so it fits YOU, and to reset the vision, the vibe, and the direction you're headed.
A chance to decide what you'll accept (and what you're done f*cking tolerating), and to fully own what you want.
And then to build your life around THAT.
ooooooh, say no more—I'm in
A HAPPY LIFE DOESN'T JUST HAPPEN.
It takes clarity, focus, and direction. And a willingness to roll up your sleeves and dive in to do the work. It's not always pretty but it is always worth it—because you're worth it.
You deserve to live a happy and fulfilling life, it's possible and you—as you are right now—are fully capable of making it happen.
Know this: your happiness matters. And when you choose to put it at the center of your life—meaning you prioritize yourself and what you want your life to look like—everything changes.
You become powerful and free.
Time and energy flow, you feel like YOURSELF, decisions are clear, you become focused and grounded, boundaries are guilt-free, communication comes with ease, and you just move through life differently.
It's time to listen to that voice inside of you calling you to make a change. It's time to prioritize yourself—to trust yourself—and to take the steps to pursue what you actually want.
WHEN YOU DO, YOU CAN always find YOUR WAY.
In 2020 simplifying, a photo of a really cool outdoor patio and a specific financial goal were all on my vision board. It never crossed my mind that a global pandemic would happen, my business would completely halt, and we'd sell our dream house.
But that's exactly what went down. Having a clear big picture vision, that captured what mattered to me, and that was strategically mapped out, guided me so I didn't get swept up in the stress, chaos, and uncertainty.
I trusted that things would work out and made decisions from that place. It's not that it made everything easy and perfect but it anchored me to what mattered.
We left our dream house and found our dream neighborhood almost an hour across town. This vision came together in a totally unexpected way—and I'm happier now because of it.
I can't wait to share this powerful process with you!
ENROLL IN RESET YOUR VISION NOW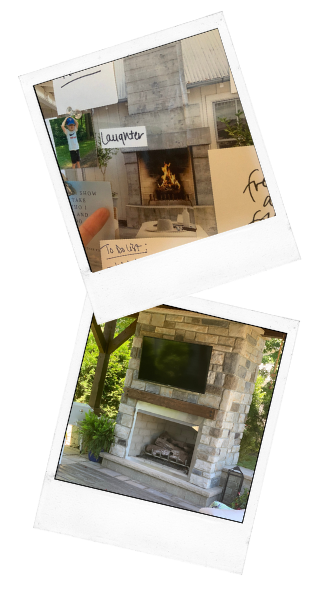 LET'S BREAK DOWN THE STEPS
it's going to be amazing!
LEARN A FRAMEWORK THAT WORKS.

Resolutions don't work. Neither does 90% of goal setting...(and honestly, most vision boards don't either…because it's about so much more than cutting pictures out of magazines!). THIS is a new way—that shows you EXACTLY how to center your happiness, focus on what matters to you, and rewire your brain to create the life you want. And it works. You start by taking what's stressing you out, and keeping you stuck (because these are the things your brain is naturally drawn to) and use them as fuel to fire up an exciting and empowering new vision for yourself and your life. Game changing clarity is where we begin because if you want to get somewhere new, you've gotta first decide what that looks like AND then show your brain how to get you there.

GET TO KNOW YOURSELF DEEPLY.

Either again, or for the first time. Life is busy and it's easy to get lost along the way. And honestly, when's the last time you even checked in with yourself on what you like, who you are, or what you want your life to be about at this point? Before you can center your happiness, you've gotta figure out what that even means to you. Before you can be yourself, you have to know who the f*ck you are. The Deep Dive Starter Guide (which is loaded with journal prompts + reflection questions), along with the Core Desired Experience exercise, and the Future You Visualization were designed to get you there. True happiness is when you're living a life that is a reflection of YOU .

BUILD YOUR ROADMAP.

A vision board that works is one that is based on a crystal clear vision, a science backed strategy, and a dash of spirituality. And that's exactly what you get when you learn my signature 4-quadrant framework. As you build your visual roadmap you begin the process of rewiring your brain, of activating a new neural network so you can turn your vision into your new reality. Not only will you create a beautiful picture of what you want your life to look like, but you'll learn how to use your roadmap so it works (making it and then tossing it in the corner to collect dust is not gonna do it) BUT there are some fun, really easy to implement strategies that will keep you anchored to your vision and consistently activating the new pathways in your brain. The goal: you waking up one day doing things differently WITHOUT having to remember to do things differently.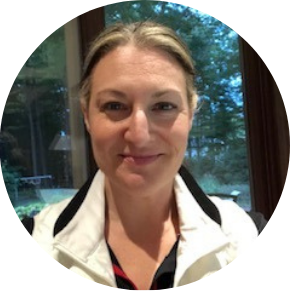 THIS WAS AMAZING!
Truly empowering—not only did I find (and feel) the clarity of what I want, I now have a practical and easy framework to follow to help me achieve my goals and dreams.
—Shannon Vitale, Certified Transformational Nutrition Coach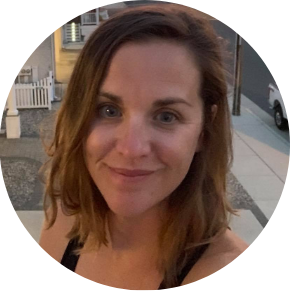 TOTALLY LOVED IT!
I felt like I was a tornado just always moving and never slowing down to enjoy the moment. And never actually ever getting anything done despite all the movement. It's been awesome—I'm definitely feeling more focused and living in the moment!! Plus I've loved working on this with my girls.
—Elizabeth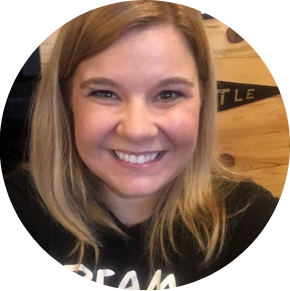 I CAN'T STOP RAVING ABOUT IT!
I was feeling stuck, knowing I needed to set some goals, this helped me to get the reset and clarity I needed. It really helped me to see how I can live my life to be the best version of myself and to surround myself with my vision. This experience exceeded my expectations! I've been telling all my friends!!
—Erin
THIS IS ABOUT SO MUCH MORE THAN CUTTING PICTURES OUT OF MAGAZINES...
This is about building the framework you need to create the happy and fulfilling life you crave. It's about reimagining, reinventing, and refocusing.
It's about taking a stand for yourself and what matters to you.
It's about tapping into the belief that what you want is possible, eliminating distractions, making an impact, centering your values, stepping into a powerful "f*ck you watch me" energy, and creating the life you want (instead of settling for the one you've got).
This process is a powerful blend of science (yes, evidence-based strategies) and spirituality that activates the magic that's already inside of you.
This framework gives you the focus you need to move forward AND the flexibility to shift gears when you need to—while staying on track every step of the way—seriously, not even a global pandemic can throw you off your game. It truly is that deep.
ENROLL IN RESET YOUR VISION + GET INSTANT ACCESS NOW
LET'S BREAKDOWN EXACTLY WHAT YOU GET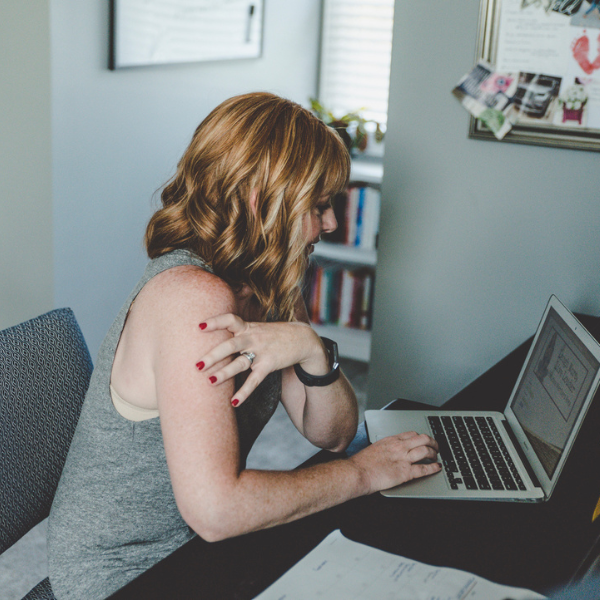 Designed to support you in stepping out of all the stress, chaos and overwhelm in life so you can create an exciting and empowering new vision for your happiest year yet and know the exact steps you need to take to get you there. Learn what a vision is + why you need one, what to do when you're stuck, how to powerfully connect with your core desired experience, and easy to implement strategies that set you up for success.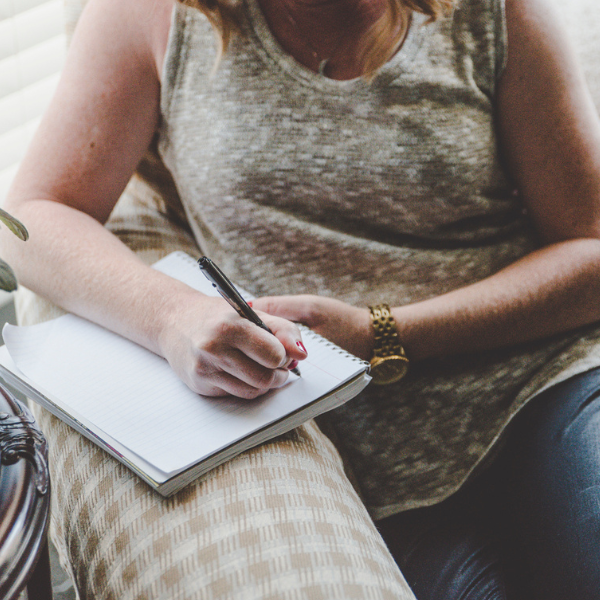 Journal prompts, reflection questions, visualizations, and exercises to let go of what's gone, and powerfully connect with the truth of your desires. This is about you tuning into YOU (because you know you best) and breaking free from other peoples expectations, self-doubt, uncertainty, distractions, and all the other bs. thats keeping you feeling locked in a box. This is about connecting with your truth—you'll find freedom there.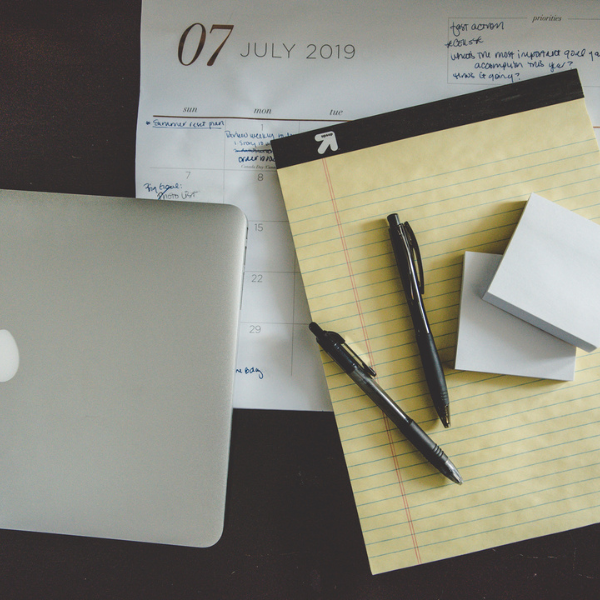 An exciting and empowering new vision is great...but totally worthless if you do nothing with it. The planning tools are here so you can do what you need to do, in a way that feels good (not stressful and overwhelming). You'll learn how to set the right goals, plan your days in a way that leverages how you work best, and maximize your energy so you get more done. This is about practical integration so you feel balanced, clear, focused, and grounded as you bring your vision to life.
Upon enrollment, you will receive an email to set up your username and password. If you already have a username and password for another Balance & Thrive course or program, please use the link to log in rather than set up a new account.
Go to https://balancethrive.com/my-account/ to login and access your content.
Once you create your account, you're able to get started immediately.
There's a total of 3 hours and 45 minutes of content broken into 10 lessons. You can move through this content at your own pace. I revisit this workshop each year as I update my vision and create a new visual roadmap (aka a vision board that works) and make the same recommendation to all of my clients.
The goal isn't to do all of the exercises every time but to develop an intimate awareness around what you need when, and use that. This content is here for you to refer to anytime—you have lifetime access and unlimited replays—learn what works for you when (for example there's a module specific on what to do when you're stuck) and use it when you need it.
This process is powerful and has the potential to change your life. At the same time, I have no way of knowing what you will do with this program and I can not guarantee results. Each person is unique and will experience and engage with this content in their own way—therefore individual results vary.
Because you are granted instant access to all workshop materials upon completing your purchase, there are no refunds.
ARE YOu a therapist, coach, educator, or health & wellness professional?
This is a creative, empowering and practical set of tools that you can use for your professional development and in your clinical work!
You'll learn how to reimagine your life, creatively problem solve, use what's keeping you stuck to fuel you forward, the power of simple often overlooked self-care strategies, how to leverage your strengths, tap into a more positive mental framework and track towards your most important goals, update brain patterning, habits & routines, and so much more.
This set of tools has the potential to not only transform your life, but the lives of your clients and the circle of people around you too!
In using this with your clients, please keep all copyright information intact and credit appropriately.