reset your
vision
are you ready to reimagine your life?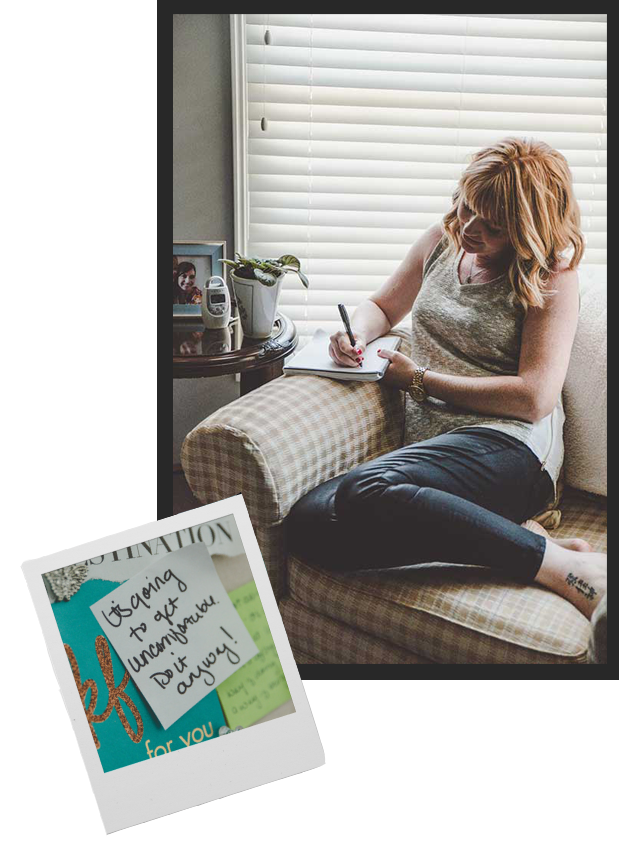 EXHAUSTED, OVEREXTENDED, AND READY FOR A CHANGE.
But what is that change exactly? And how do you even begin to make it happen? Trying to balance work with other important things feels impossible...you're distracted 24/7 and can't shake the feeling that you're dropping the ball or letting someone down.
There's got to be a better way. And I'm here to tell you, that you're absolutely right!
You can have the time and energy for what's most important to you AND to do the meaningful, impact-making work that you're here to do. I created Reset Your Vision so that you can see that what you want is possible, and so you can design a roadmap to make it happen.
DESIGNED FOR CLARITY, FOCUS, AND DIRECTION
During Reset Your Vision, you'll learn how to take what's not working for you, what's stressing you out, and keeping you stuck (those things your brain naturally tracks towards but tends to spin out on) and use them to create an exciting and empowering new vision for yourself and your life.
One where you feel balanced, calm, and steady instead of spinning in the daily chaos, and one where you can see exactly how you can have what you most want.
Traditional goal setting doesn't work (and honestly, most vision boards don't either). This is a new way—a powerful blend of science & spirituality that sets the foundation for sustainable change.
Not only will you gain massive insight and clarity, but you'll design a game changing plan that guides your decision making and action, AND you'll begin the process of rewiring your brain to turn your vision into your new reality.
LIFE DOESN'T ALWAYS GO AS PLANNED...
2020 definitely showed us that, but when you have a clear vision to guide you, you can always find your way!
Moving was definitely not on my vision board but simplifying, a photo of a really cool outdoor patio and a specific financial goal all were.
Having a clear vision that's strategically mapped out makes it easier to know what opportunities to embrace when and it helps you to make important decisions about your future. It's a framework that guides you so you can always find your way.
This framework is how we found the exact right house to move into (in the middle of the pandemic and on the opposite side of the city) and how we achieved one of our big financial goals in 2020.
It's funny how life can present you with opportunities to bring your vision together in totally unexpected ways. Sometimes even better than you ever could've imagined!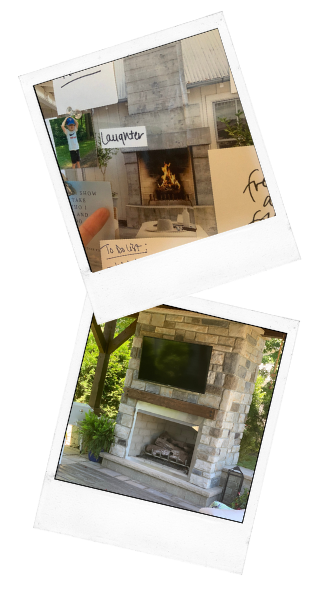 LET'S BREAK DOWN EXACTLY WHAT YOU'LL DO
this is gonna be amazing!
write it down

Use the Deep Dive Starter Guide to explore, reflect, and expand your self-awareness. You'll write down what's worked for you, what hasn't, and how you can use it all to help you move forward with clarity, focus, and direction.

get clear

Feel inspired and motivated as you begin to see that it's not too late to get a fresh start or to reimagine what your life could look like. You'll explore what's possible, reconnect with YOURSELF, and consider what you want at this point of your life.

process

Let go of any lingering hurt, guilt, self-doubt, disappointment, and unmet expectations so you're not carrying them into this next phase of your life…and so they don't sabotage your efforts to build something new.

decide

Clarify your core desired experience—how you want to feel, what you want to do, and who you want to be or become—as you define a new vision for yourself and your life. This level of clarity will help you to stop second-guessing yourself and start taking action.

step into your new future

Map out exactly what you need to bring your vision to life. You'll walk away with a strategic visual roadmap (aka vision board) so that you have a clear pathway to create the life you want.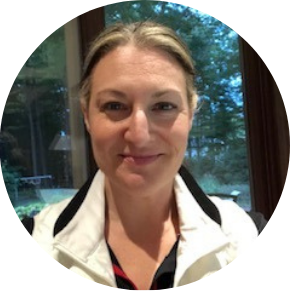 THIS WAS AMAZING!
Truly empowering—not only did I find (and feel) the clarity of what I want, I now have a practical and easy framework to follow to help me achieve my goals and dreams.
—Shannon Vitale, Certified Transformational Nutrition Coach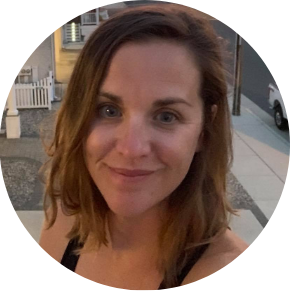 TOTALLY LOVED IT!
I felt like I was a tornado just always moving and never slowing down to enjoy the moment. And never actually ever getting anything done despite all the movement. It's been awesome—I'm definitely feeling more focused and living in the moment!! Plus I've loved working on my roadmap with my girls.
—Elizabeth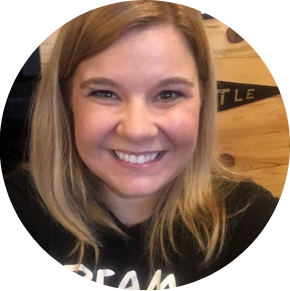 I CAN'T STOP RAVING ABOUT IT!
I was feeling stuck, knowing I needed to set some goals, this helped me to get the reset and clarity I needed. It really helped me to see how I can live my life to be the best version of myself and to surround myself with my vision. This experience exceeded my expectations! I've been telling all my friends!!
—Erin
THIS IS ABOUT SO MUCH MORE THAN CUTTING PICTURES OUT OF MAGAZINES...
This is about building the framework you need to create the change you crave. It's about reimagining your life, prioritizing yourself, taking a stand for what's important to you, and doing what you need to do to live the life you most want to live.
It's about learning how to focus your time, attention, and energy on your priorities, set and achieve your most important goals, eliminate distractions, indecisiveness, and fear, pivot quickly when you need to, AND maybe most importantly…enjoy the process along the way!
This process is a powerful blend of science (yes, evidence-based strategies) and spirituality that activates the magic that's already inside of you.
This framework gives you the focus you need to move forward AND the flexibility to shift gears when you need to—while staying on track every step of the way—seriously, not even a global pandemic can throw you off your game. It truly is that deep.
LET'S BREAKDOWN EXACTLY WHAT YOU GET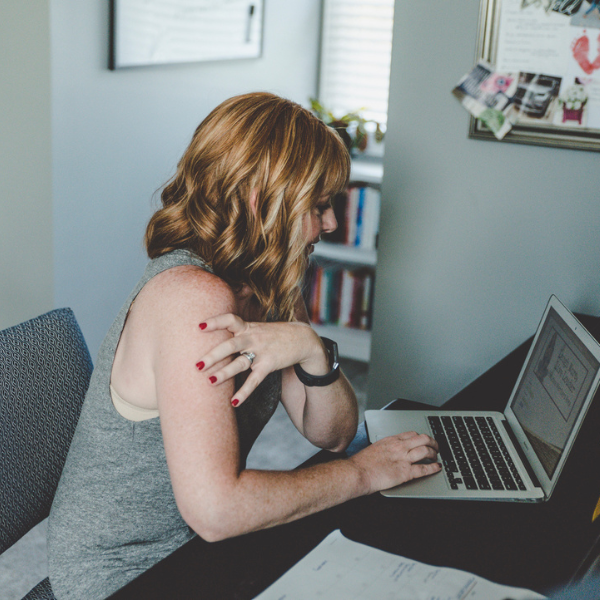 Instant access to prerecorded lessons with what you need to know to create an exciting and empowering new vision for yourself and your life. PLUS a break down of exactly how to map it out and set yourself up for happiness + success. You'll learn how to get clarity, tap into motivation, powerfully align your action, and my secret to infusing your life with energy & joy.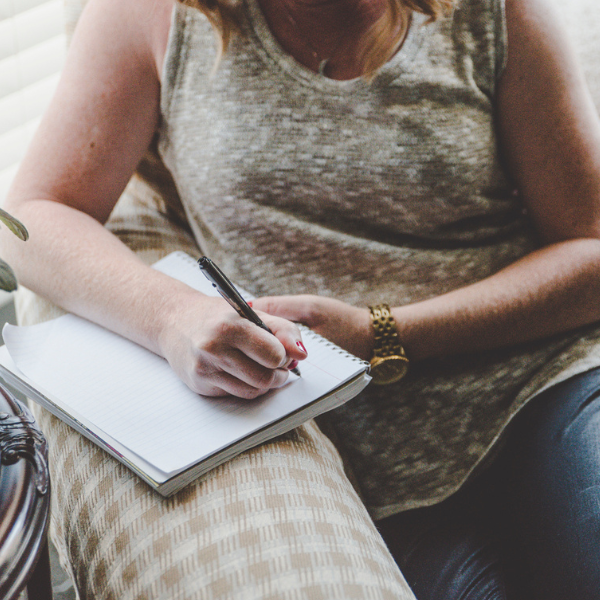 Look at where you've been + what you've learned, explore who you are and what you want at this point in your life, and then decide where you want to go next. Look at what's working for you, what's not, and what you need in order to move you forward. The insight you gain from this process alone is life changing!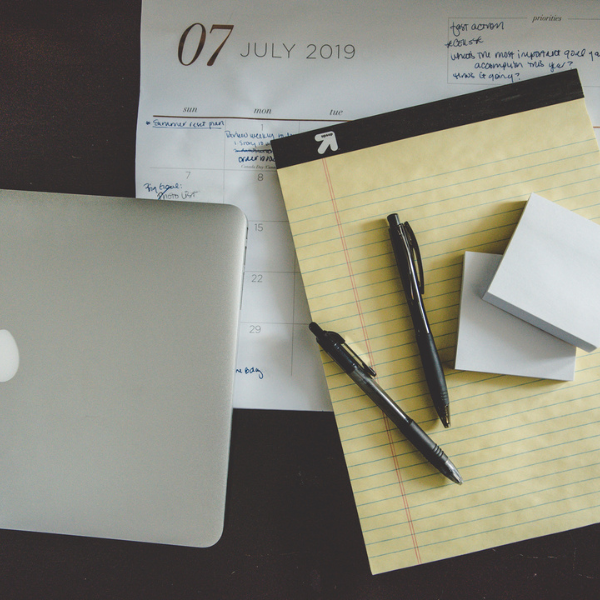 An exciting and empowering new vision is amazing...but totally worthless if you do nothing with it. You've gotta do the work which is why you get a weekly planner to help you plan your days to align with your vision. 30 days of email inspiration is also built into this digital program to cheer you on along the way!
ARE YOU A THERAPIST?
This is a creative, empowering and practical set of tools that you can use for your professional development and in your clinical work! You'll learn how to reimagine your life, creatively problem solve, use what's keeping you stuck to fuel you forward, the power of simple often overlooked self-care strategies, how to leverage your strengths, tap into a more positive mental framework and track towards your most important goals, update brain patterning, habits & routines, and so much more. This set of tools has the potential to not only transform your life, but the lives of your clients and the circle of people around you too!
THIS IS EXACTLY WHAT I NEED!