Hi! I'm Emily, a coach and lifestyle strategist for successful women who are ready to go to the next level in life. The courses and one on one coaching programs that I offer are specifically designed to show you how to get the clarity and confidence you need to get into action, level up and create your most amazing life.
This is about the life you've always dreamed of – your version of having it all. It's possible for you, but you've got to step up and make it happen.
Change is a process. It can be messy and it has detours, but it is possible if you are willing to take decisive action and make a daily commitment to your chosen path.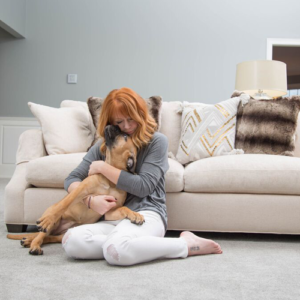 There was a time when I felt like I had a dark cloud following me around and infiltrating every area of my life. My dark cloud was "unexplained infertility."  It was a 7-year journey that was filled with heartache, but also with blessings.
Early on in the journey a piece of me had been silenced. It was the piece of me that wanted to be a mom. It was the piece of me that housed my desires. It was the piece of me that believed anything was possible.
It was like a switched had turned off without me even realizing it. Looking back, I can see that it was my subconscious way of protecting myself from the pain.  But, in protecting myself from that pain, I had also disconnected from who I was and what I wanted.
At the time I felt unsettled but I couldn't quite put my finger on it. I was "fine," but felt like something was missing. I was going through the motions and wondering, "is this it??? There has got to be something more?!?!?!"
It wasn't until things came crashing down that I found myself at a fork in the road.
That is when I made the choice to do things differently. I couldn't continue as I had been because it was just too painful.
I made a conscious decision, and a deep personal commitment, to take action so that I didn't get swallowed into the darkness. I chose a new way of being so that I could live a happy and fulfilling life, even though there was still sadness. And I made peace with my worst case scenario – the very real possibility, that we may never have children, while still holding onto the hope that someday we would.
Once I did this, everything changed.
I reconnected with who I was at my core. I reconnected with what I truly wanted. And I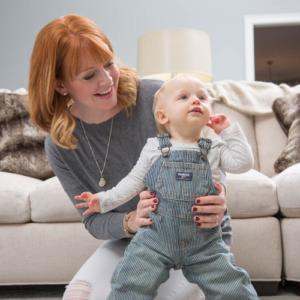 reconnected with my belief that anything is possible.
I shed all the layers of self-sabotage so that I could finally be me and comfortable in my own skin. I became aware of all the distracting behaviors, that were keeping me safe, but were doing more harm than good. I figured out my "fundamental three" and consistently practiced loving and nourishing myself.
My entire world changed for the better. My marriage became stronger. My connection with family and friends became deeper and more real. My sense of who I am and what I am meant to be doing became clear. From this journey Balance & Thrive was born.
I reclaimed my dreams and redefined my life so that I could show up as the best, truest version of me and create a life I love to live, regardless of what was going on.  Now I can show you how to do the same!
I deeply and completely believe in walking the talk. I believe the key to balance is focus and flexibility. And I not only believe, but I know from experience, that when you surrender the struggle and open up to the possibility that miracles do happen. Looking into my baby boys' eyes reminds me of this every single day.
Know that beauty is rooted in imperfection AND that anything is possible.
Emily xox
P.S. Interested in some random facts about me? Welllllll…my favorite movie of all time is Dirty Dancing, I like to eat the crust off of pizza first and I'm a dog person. Barefoot on the beach is my happy place and when I look into my sons eyes my heart literally feels like it might explode. I also love tacos and hate the texture of bananas. For more random things about me and my life you can find me on Facebook here and Instagram here.
P.P.S. Want to know more about my story? Check it out here. Or get the details on my "fundamental three" and learn how to discover yours here.