Tired of yet another day, just going through the motions?
Then let's shake things up! Hi, I'm Emily –  a writer, coach and life magic maker ;). I am a firm believer in miracles. And that everyone on this earth not only deserves, but is truly meant for, a truly happy and fulfilling life.
That means you too.
For the past 5 years I've been pairing mindset and action strategies with a holistic approach to offer passionate, motivated women a unique path to creating a life they actually want to get their asses out of bed for in the morning.
Prior to coaching I was practicing traditional psychotherapy. I made the shift to a coaching model because I believe that you are your own best expert. My role is to be your "guide on the side not the sage on stage," to help you take a step back, gain a new perspective and map out your path to where you want to be – so you get there in the fastest, most enjoyable way possible.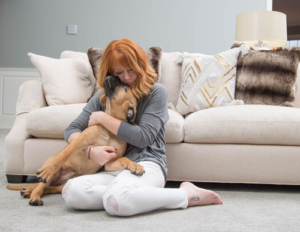 I love love love helping women remember who they truly are, at the core, and to bring that to life! As a coach I have the flexibility to offer an array of services from book discussions to workshops to online courses to one on one coaching. I have so much fun meeting people in person and I so value the community of women that's come together to support each other in this journey (join us on FB here).
A happy, fulfilling life happens when who you are, what you want and how you live are all in sync. 
I get that it's easier said than done – and that change is definitely not a linear path. Believe me, I've been there!
Life happens. It's imperfect and messy. Things don't always work out. And I don't believe that everything happens for a reason. But I do believe that we can give meaning to the things that do happen. 
In 2009, two years into a long, hard seven year journey of "unexplained infertility," I miscarried early in the second trimester. Never in my life have I felt so heartbroken, so defeated. Balance & Thrive is what I created because of that loss. It's the meaning that I gave to my journey. I know what it's like to feel completely alone, broken, lost and overwhelmed.
You don't have to do this by yourself.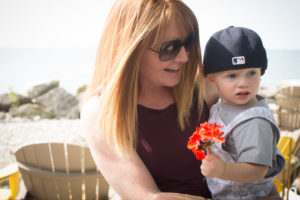 Whatever curveball life has thrown your way, the bottom line is – you've got this. And it's not too late. You can still create a happy, fulfilling life as long as you're willing to get started on a new plan.
It might be messy, but I promise you it will be amazing!
You will learn how to laugh more and live louder than you ever thought was possible. And you will create the space to let the true magic in. Get started now with your free copy of my 3 Step Guide for Creating Your Happy Life – click here.  
Emily xox
P.S. Interested in some random facts about me? My favorite movie of all time is Dirty Dancing, with Rocky being a close second, and Top Gun after that. I'm definitely a dog person. I'm obsessed with the beach and love it when my toes are in the sand. When I look into my sons eyes my heart literally feels like it might explode. I also love tacos and hate the texture of bananas.
P.P.S. Click here to learn about the 5 fundamental beliefs that inspire all things Balance & Thrive.
P.P.P.S. To keep up with how I live a happy & purposeful life (that's imperfect and messy), and for some real life inspiration as you create yours – come hang with me on Facebook here and Instagram here. [/vc_column_text][/vc_column][/vc_row]