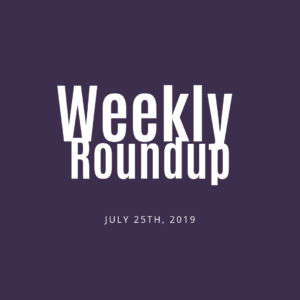 It's time for another weekly roundup! Get your veggies at the Chardon Farmers Market and make the grilled roasted veggies that I posted on the blog yesterday. Get the recipe here: https://balancethrive.com/roasted-summer-veggies/
After a nice healthy meal, kick back and enjoy one of the awesome wine events going on. And then finish it off with a little self care on Sunday. Sounds like a perfect weekend to me!
Doing something fun that's not listed below? As always, leave me a comment and let me know!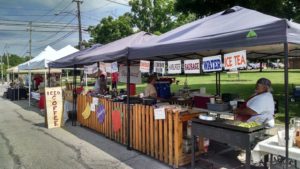 When: Friday, July 26th, 4 – 8 PM
Where: Chardon Courthouse Square District
Details: The Chardon Farmers Market is a great place to find locally raised in-season produce, maple syrup, honey, breads, pies, decorated cookies, herbs, kettle corn, ice cream, soaps, lotions, dip mixes, frozen meats, eggs, prepared food, lemonade and more. We've added four additional bands to the Concert in the Park series! Concerts start at 7:00 pm on Fridays during the Chardon Farmers Market.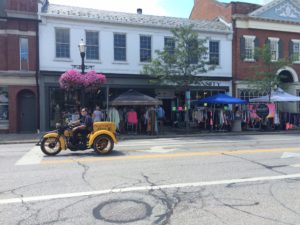 When: Friday, July 26th – Sunday, July 28th 10 AM – 5 PM
Saturday, July 20th 12 PM -Midnight
Sunday, July 21st 8:30 AM – 11:30 PM
Where: Downtown Chagrin Falls
Details: The annual Sidewalk Sale in our downtown district is not to be missed! Rain or shine, bargain hunters shop the sales for that perfect gift. So come on down, enjoy the sunshine and support our merchants. Make it a tradition!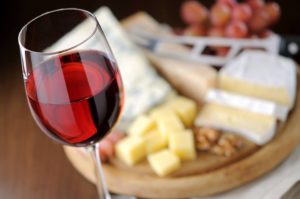 When: Friday, July 26th 8 – 11 PM
Where: The Holden Arboretum
Details: Enjoy the Arboretum's sights and sounds and learn about the night time forest ecosystem. Afterwards relax with food and drink. Wear sturdy shoes, this hike goes no matter the weather. Must be 21 years or older to attend. $30 per member, $45 per non-member.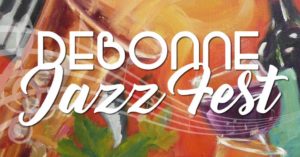 When: Sunday, July 28th  12 – 6 PM
Where: Debonne Vineyards, Madison
Details:Join 107.3 The WAVE for Debonne Jazzfest of the Summer in Ohio's Wine Country at Debonne Vineyards in Madison on Sunday, June 30th. Enjoy great music from FORECAST, wine, beer, food, and fun!! Gates open at 12pm, Winery opens at 1pm, and FREE Concert runs from 2pm-6pm! Plus…Stop by the WAVE booth for your chance to win prizes!! A $5 parking donation will go to help our neighbor The Scouts of the Lake Erie Council. Feel free to bring your own chairs if you would like to sit during the event and do not miss Diamond's Men Store's best dressed contest!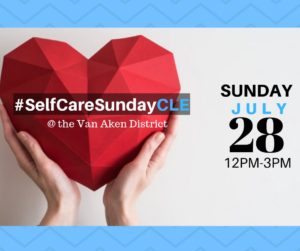 When: Sunday, July 28th  12 – 3 PM
Where: The Van Aken District
Details: Join us for an afternoon of fun and self-care! 12:00pm-3:00pm – You must check out our wonderful vendors offering mini-experiences and their self-care products/services. Some of those vendors will include: GrooveRyde, XHIBITION, STEM Soap, Indu Lotion, NOOMA, Perspective Wellness, Choate Body, Recipes for a Well Life, Suds Brewing Company, Purple Elephant, Pearl Asian Kitchen and others. Craft Brewery will be offering Mimosa specials during this event! 12:15 – 1:00 PM – GrooveRyde will kick off the event with their popular Down Dogg yoga (for all experience levels). Free, limited spots. Don't forget your mat & water bottle. Sign up here:
https://www.eventbrite.com/e/selfcaresunday-down-dogg-yoga-led-by-grooveryde-tickets-64220617596?aff=ehomesaved    1:15 – 1:45 PM – A live interactive panel discussion — "SelfCare is for EVERYONE!" with the fabulous Marni Task, Tamsin Astor, Jake Newton, Todd Corbin, Siobhan Sudberry and Scott Baul facilitated by Shaker's very own Lisa Vahey!