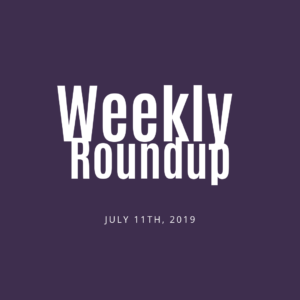 Summer is FLYING by in our house! I cannot believe another weekend is already here. This week's weekly roundup has something for everyone. Already have a weekend plan? Let us know in the comments or in the Facebook group! If you're not already a part of the Healthy Happy People group on Facebook, you can join here.
Georgia Peaches at the Lake County Fairgrounds
When: Friday, July 12th 12 – 1:30 P.M
Where: Lake County Fairgrounds
Details: Fresh, sweet and juicy Georgia Peaches are coming to town on our Indian River Direct trucks. We sell direct to the public on a first come, first served basis, there are no purchase limits. A 25lb box of Freestone Georgia Peaches is $40.

When: Friday, July 12th 3 – 8 PM
Saturday, July 13th 10 AM – 8 PM
Sunday, July 14th 12 – 5 PM
Where: Cain Park, Cleveland Heights
Details: FREE on Friday, July 12 | $5 (ages 12 and up) Saturday, July 13 + Sunday, July 14. The Cain Park Arts Festival is a juried fine arts and fine crafts event, featuring the work of artists across the country. Approximately 25 of these artists are award winners from the previous year who were automatically accepted into the next year's show.
FarmFest at Lake Metroparks Farmpark
When: Friday, July 12th 5 – 9 PM
Saturday, July 13th 9 AM – 9 PM
Where: Lake Metroparks Farmpark
Details:FarmFest features an assortment of food including BBQ and ribs, live music, children's activities and craft vendors. Debonne Vineyards and Double Wing Brewery team up to serve selections of their popular wines and beer.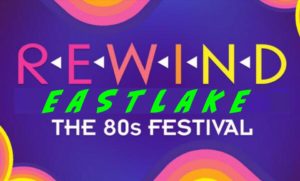 When: Saturday, July 13th 12 – 4 PM
Where: Lake County Captains Stadium
Details: Dig out that jean jacket and head on over to classic park for some rad 80's music.