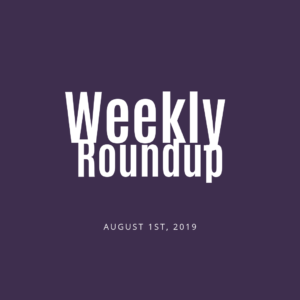 Get out before the kids go back to school!
It might be August but there's still plenty of summer fun left. Check out some of these great events going on around Cleveland this weekend.
Already have plans? Leave me a comment letting me know what you're up to! I love to hear from you.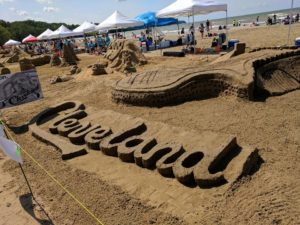 When: Saturday, August 3rd 8 AM – 5 PM
Where: Edgewater Beach
Details: More than fifty teams from across Northeast Ohio will hit the beach this August to determine who reigns supreme at this fifth-annual summer festival at Edgewater Beach. All are welcome to this family-friendly event, but participants must pre-register (see link below).
Schedule
8 AM: Sand Castle Build
10 AM: Volleyball, Cornhole Tournaments Begin
1 PM: Public Voting Begins
2 PM: Parade of Castles
3 PM: Shovels Down, Jury, VB Championship
4 PM: Award Conferral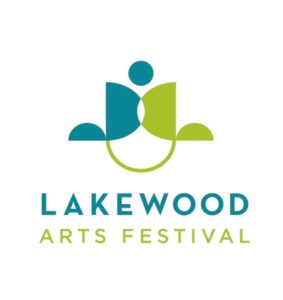 When: Saturday, August 3rd 10 AM – 6 PM
Where: Lakewood, Detroit Ave between Arthur and Belle
Details: The 42nd Annual Lakewood Arts Festival will take place on Saturday, August 3, 2019 from 10:00 a.m. to 6:00 p.m. on Detroit Avenue between Arthur and Belle. The festival is a juried exhibition of all media in fine arts and crafts and will feature over 180 artists from across the country including painting, prints and works on paper, photography, ceramics, art glass, sculpture, fiber, wood, jewelry and more. The Festival funds student scholarships and local arts grants.
The Festival also includes community booths offering food, sweets, beverages, activities for children and more.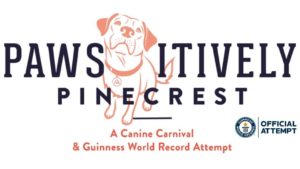 When: Saturday, August 3rd 12 – 5 PM
Where: Pinecrest, 200 Park Ave. Beachwood
Details: Enjoy the Arboretum's sights and sounds and learn about the night time forest ecosystem. Afterwards relax with food and drink. Wear sturdy shoes, this hike goes no matter the weather. Must be 21 years or older to attend. $30 per member, $45 per non-member.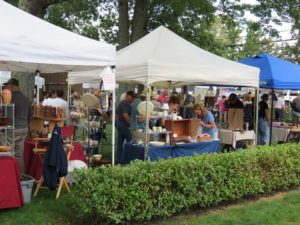 When: Sunday, August 4th 12 – 5 PM
Where: Chardon Square
Details: This juried, outdoor show is free to attend and will host over 100 artists both local and out of state, providing a wonderful opportunity for a day of shopping and dining in a park like-setting. It is estimated that 5,000 people enjoy this beautiful show each year. More information at: http://chardonsquareassociation.org/events/arts-festival/
Wildroots Modern Market Downtown Willoughby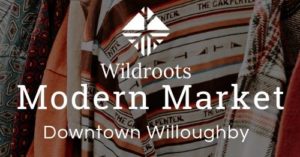 When: Sunday, August 4th 11 AM – 4 PM
Where: Downtown Willoughby
Details: Popping up in Northeast Ohio, visit monthly to discover quality local and handmade goods and art. Find gifts, home decor, and spend time with your friends and family on the weekend. Wildroots is more than an art market, but a lifestyle and a place to connect with artists and makers.
Find: Fine art, Contemporary Art, Drawing, Painting, Illustrations, Home Decor, Refurbished Furniture, Vintage goods, Crafts, Jewelry, Ceramics, Woodworking, Glass work, Leather Goods, Bath and Body, Candles, Paper Goods, Novelties. Food Trucks and live music.