You deserve to live a life that feels unbelievably happy. And guess what?! It's totally accessible to you!
Things may not have gone exactly as planned. You may have seen your fair share of curveballs, but it's not too late. There is still plenty of time for you to create a life that feels happy – one that is a true, beautiful expression of you.
Sure, it might be messy. And it might not always look (or feel) perfect. But it'll be yours and that'll feel exactly right.
So here's the deal. Change can feel hard, especially that first step. But you can it do. Just decide about who you are and what you want, then take that first step.
I'd love to help you on your journey. And right now, the best way for us to work together is in the Live More, Laugh Louder group mentorship program. I also have a book coming out Fall of 2018. I'm so excited about it and think you're going to love it!
I love things that are simple, fun and super effective – which is exactly what I will share with you. And if you're someone who loves the powerhouse combo of mindset strategies and strategic action within a holistic (whole person) framework – then I'm your girl :).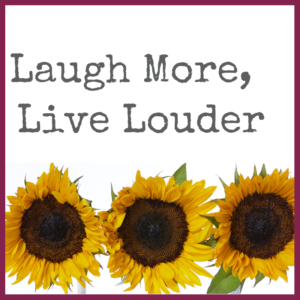 A year long monthly group mentorship program for when you're ready for what's next but you're not sure what that is or how to make it happen. You'll learn how to reconnect with who you truly are, get clear on what you actually want, create a vision and plan you're excited about, get rid of anything in your way, and take consistent action to bring it all to life. You'll feel confident, inspired & energized as you live your life your way.