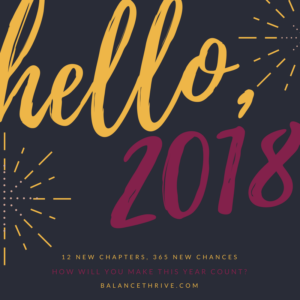 I love the excitement of the new year – it feels fresh and full of possibility. Like an unwritten book filled with pages that are ready and waiting for your story. But if you've ever written anything, you know the pressure that comes with a blank page – let alone a whole book filled with them!
Which is why I think so many of us rush to new years resolutions that are unlikely to stick too far into the new year. We feel like it's now or never so we jump on the bandwagon and do what we think we're supposed to this time of year.
And then by the end of the month, or for some early spring, we're wondering wtf happened to all that promise and excitement.
What if there's a better way to really make this year count?
Great news – there is! Back in 2014 I started doing something different. I picked one word to focus on for the year – by really asking myself, how do I want to feel this year?
Then I'd look at every single area of my life and think about how I can feel more of it in that area. (this practice is what sparked the mirror method that I teach my private coaching clients). For example, my word this year is free so I've been thinking about how I can feel more free with my finances, health, relationships, business, etc.
From there I create 1 or 2 goals that'll help me create that feeling in every area of my life. And I don't take massive action on those goals until the spring! This process has been a game changer for me (and for all of my clients who embrace it).
The winter months are a time for tuning in, slowing down and reflecting. Not the time for massive action. When you use this time to really get clear on your vision you're significantly increasing your chances for success when you get into action mode in the spring.
Matching your action with your energy (and the energy of the season) means you'll feel good when you act (aligned) AND it damn near guarantees that you'll actually create what you want to create – you'll be less resistant and more productive.
Pretty cool, huh?
And guess what?! I've got 2 opportunities for you to learn more about putting this into practice for 2018. The first is a 2 hour vision board workshop at Ubuntu Wellness in Chardon on Saturday January 20th. We just opened up a few more spots so if you're interested go grab yours now because space is limited!!! (click here).
The second is the Live More, Laugh Louder program. It's for when you're ready to build a life that feels truly happy and purposeful. And you're ready to feel more connected and like yourself than ever before! Get all the details on that by clicking here.
Here's to you making this year count!
Emily