Knew exactly who you were, what you wanted and how to get there. 

Stopped doing things you didn't want to do. and had the time for what matters to you most. 

Knew your purpose, and lived it every-single-day. 

Stopped second guessing yourself. Felt confident in who you are and the life you're living. 

Took great care of yourself every single day, and finally feel like you again. 
Change can be scary. You don't have to do it alone. 
"I was stuck. I had read books, talked to friends, and analyzed my life but there was still something missing. This helped me find what I was looking for!" - Olga
If you're at a crossroads, and you're ready for what's next, you're just not quite sure what exactly that is, let alone how to make it happen – then, the Laugh More, Live Louder Course Series Course is for you!
You'll learn how to create a new vision for your life from where you are right now, how to build a foundation for success, how to take focused action and how to improve every single area of your life.
The life you want is a lot closer than you realize, and this course will show you how to get there.
You'll learn

 step by step how to create the life you want – and how to confidently live – and enjoy – it every single day! 
If you…
Know you're meant for more.

Are ready

and willing

to take action to make it happen.

Want to make an impact and inspire those around you.

Are ready to finally feel like yourself again.

Refuse to compromise who you are or what matters to you most for one more second.
….then this is for you!
"I had lost touch with myself and got caught up in just getting through the day. This brought things to the surface that I could change, and now I feel happier and more like myself." - Sara
The Laugh More, Live Louder Group Mentorship Course is about reconnecting with who you truly are, at the core, and then building your life from there so it's a true, beautiful (and maybe a little messy) expression of you!
You'll get content that inspires you into action. In doses that feel manageable. All at your fingertips 24/7 so that you can learn, expand and grow in a way that works best for you!
You'll wake up one day "being different" and feeling more like yourself than ever before – without having to remember to do things differently. Your new path will feel completely natural and exactly right.
"I love the content and the structure of it. Everything is really resonating with me. I'm on a roll and it feels great! I'm really excited about the changes I made - especially letting things go - it feels so freeing." - Cheryl
If you're ready to…
Create the life you've always imagined for yourself – and enjoy living it every single day. 

Feel more balanced and have more time

focused on what matters to you most

.

Keep your

mind positive and energy up

so you can actually do the things you want to do.

Have

strategies that work

, are customizable and

laid out clearly for you.

Feel more like yourself

every single day and in every possible way.

Experience more.

More purpose, happiness and connection

.

Stop feeling pulled in a million different directions.

Finally find an easier way to be, do and have all that you want.

Have more fun –  to fill your life with

more you

and more happiness.
…….then this is for you!
This program is for you if you're ready to make a change and if you're ready to feel more like yourself than you have in years!
With The Laugh More, Live Louder Group Mentorship Course you get…

Instant access to a private membership site that'll walk you step by step through a process that works.
Here's what's on the site:
Exclusive audio and video trainings – recorded and waiting for you on the membership site – download and listen any time.

Live group coaching calls – TWO a month – exclusive to members. Ask me anything!

Supplemental handouts and exercises – take what you learn and play with it, explore and apply it to you!

Special access to classes and workshops – recorded live and uploaded to the membership site!

Tons of guided visualizations and meditations – take the concepts and your growth one step deeper.

Tips on how to implement strategies in your daily life – this is your "easy button" so you can seamlessly put things into real life practice.

Simple step by step checklists – each phase broken down for easy reference and a quick reminder – whenever you need to revisit or rework it.

Weekly journal prompts to inspire new insight – also AMAZING discussion questions to dive into with a friend!

Exclusive program emails to support, inspire and motivate you along the way!
Plus:
Seasonal reset plans. Each season receive an easy to implement plan with seasonal food suggestions, favorite recipes and tips to keep your mind, body,  spirit and life feeling great all year long!

Weekly live support in the Healthy Happy People Facebook Group. Send in your questions and I'll answer them live in the group!

Guest expert interviews! In these

audio interviews you'll hear from different experts who share their insight, wisdom and expertise. They'll offer you unique ways to apply what you learn in the program to your everyday life.
"I am finally able to enjoy being myself and express who I am. I am able to look in a mirror on purpose, really see me, and believe in my dreams." - Brittany
Life is hard sometimes. It can get messy. And things don't always go as planned. But that's okay – you're strong, you can do hard things, and no matter what – it's not too late for you to dream a new dream and to bring it to life starting right now!
You don't have to fight so hard. It's all okay. Wherever you've been – you're here right now. And it's time for you to find a new way. To create a life that is real and true to who you are as of this moment.
Thing is –
You are meant to live a happy life – we all are. And it's really freaking accessible. It's possible because anything is possible. Miracles happen every day.
The life you want to live. The one you are meant for – it's just waiting for you to show up and take action to make it happen.
"How" to do that is all right here in the membership site. All my favorite things are in here for you! Quite literally at your fingertips :). And I'm so excited for you to have it all!!!
"I was looking around, realizing I wasn't really happy. I wanted to do something impactful - that felt like it fulfilled my purpose. This program gave me the framework and direction I needed to get a game plan together so I could get from point a to point b." - Katy
The program is broken into four phases – each corresponding with the current season. Each phase is broken into three modules – each corresponding with the month of the season. One phase is live, with all 3 modules, accessible at a time.  
The introduction information, general meditations and visualizations, and bonuses are available throughout the whole year of the program.
It doesn't matter which season you start in – it just matters that you take that first step!
Here's a sneak peak at the program content…
WHAT DOES IT MEAN TO LAUGH MORE AND LIVE LOUDER?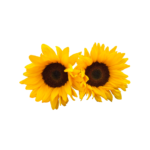 You do the things you've always wanted to do. You feel good about who you are and how you're living. You feel connected, real and happy. You take the risks and finally do the things that are on your bucket list. And it means you stop doing the things you hate to do. The things that drain you, suck your energy and make you feel like crap.
You see the purpose in who you are and the life you live. You let go of the unmet expectations and past disappointments that are keeping your stuck and hijacking your happiness TODAY.
You accept yourself for who you truly are. And you live your life according to that version of you. One that feels true to you. You let yourself be yourself. You do things in a way that feels right to you. You set boundaries. Stand up for what you believe in. And stand against what you don't.
You know that you matter. And that you can make a difference. You can change the world by how you live. You inspire those around you. You choose to be the evidence of all the good, of what matters most, and of what's possible.
THE PROGRAM AT A GLANCE
Learn what you need, when you need it with 24/7 access to the membership site.
Guided audio, meditations, exercises and worksheets to enhance your experience.
Lifetime access – download and save the content for you to refer back to at anytime!
Audio interviews with guest experts who share their wisdom & unique perspectives.
A clear, easy plan so you can seamlessly integrate changes into your life – learn to be different without having to remember to do things differently
Bonus classes, workshops, and seasonal reset plans to help fuel your mind and your body along the way!
THERE'S NO RISK IN ENROLLING
If you decide the Laugh More, Live Louder program isn't right for you, just email me within 3 days of your purchase to receive a full refund. You're also welcome to cancel at anytime!
THIS PROGRAM CAN HELP YOU CHANGE YOUR LIFE
You can create a life that feels happy and fulfilling – one that is a true expression of you. Don't go one more day of "settling" or "just going through the motions".
Everything that you want is a lot closer than you realize. And this program will teach you the exact steps to make it happen. Join me now. You'll be amazed at what you can accomplish in a year – and you'll love having some fun along the way!
I've read Happiness Happens. Is it still worth it to take the Laugh More, Live Louder program? What will I get from it?
Awesome! You've had the chance to do some really important self discovery, which means now you're ready for what's next. The program is here to help you with those next steps by offering you some very practical "how to" strategies. I guide you each step of the way with audio downloads that introduce you to the model content and monthly group coaching and q&a calls. You'll get PDF worksheets, journal prompts/discussion questions and guided meditations for each module.
When you step into this program, committed and ready to go, you'll discover what it is you truly want and the steps you need to take to get there. You will learn to release the resistance, fears and blocks that are holding you back while learning to strengthen your inner guidance system. You will discover how to create a personalized system that sets you up on the path for success and happiness.
I'm new to all of this. Is the program still for me?
Yes! If you're someone who is willing to look inside  yourself and the world around you so that you can make some changes and really truly create a life that feels happy and fulfilling, this program is for you.
What's the schedule for the program? Can I take it at my own pace?
The program is broken into four phases – each matched with the four seasons. Within each phase there are three modules. Only one phase, with all three modules, is live at a time. Upon purchasing the program, you'll get access to the content that is live.
You can jump into the program at any time (yay!). All you have to do is trust in the timing. Believe that you are stepping into this at the exact right time and in the exact right phase (you really truly are!). While you can go at your own pace, the program is designed to help you keep moving which is why there are regularly scheduled group calls and the phases are only live one at a time.
Each of the phases are connected and flow into one another.  And while a year may seem like a long time initially, it goes fast!!! You will soon learn that matching your action to the season is a game changer – it will revolutionize "how" you do things. As a bonus, you'll feel happier and more productive than ever before!
How is the program content delivered?
The content all lives on the private membership site online at balancethrive.com. You can access it 24/7. For each module there are audio downloads, PDF worksheets, journal prompts, discussion questions, and self check quizzes.
Is there a payment plan?
Yes. You have the option to pay monthly – $47.00/per month. The first payment is processed immediately, each subsequent payment is processed one month later. You are able to cancel at any time – no strings attached!
How long will I have access to the content for?
You are welcome to download the content which means you have lifetime access. The content on the membership site changes each time we enter a new phase, or season. Only one phase is live at a time. You are welcome to stay in the program for as long as you like. In order to access any new or updated content, you must be a member at the time the new content is released.
What is the refund policy?
We offer a 3-day, no-questions-asked refund in full. If you decide the program isn't for you, just send us an email within 3 days for purchase for your money back.
You are able to cancel your membership to the program at any time – no questions asked.
What if I have more questions?
No problem! Click here to send me an email and I will answer them!
By enrolling in the course, I authorize Balance & Thrive to charge me the monthly membership fee as outlined. I affirm that the name and personal information provided on this form are true and correct. I further declare that I have read, understand and accept Balance & Thrive's business terms and privacy policy as published here.