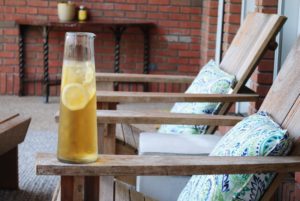 This is a favorite summer drink – and it's so easy!!!
1. Fill up a large glass pitcher with filtered water.
2. Add 3 Organic Black Tea bags and 2 Organic Green Tea bags.
3. Stick in fridge for a few hours, enjoy!
For extra flavor or a little twist add in some mint or lemon either while steeping or as a garnish to serve.