Feeling Fulfilled With You
Separate an infertility diagnosis from your identity.
Trying to become a parent comes with a host of thoughts, feelings and unexpected experiences. During this precious journey, your emotions may bounce from hopeful, excited and optimistic to frustrated, sad, angry and resentful. Although you have a supportive partner, you may still feel very alone. The information and advice presented to you from family, friends and treatment providers can leave you feeling overwhelmed, confused and isolated.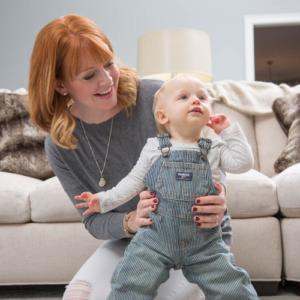 The Fertile Compass program helps women who have received an infertility diagnosis feel confident and empowered navigating the journey to motherhood. You will learn ways to find balance between efforts of having a child and the strength to live a happy, fulfilling life.
When you can do that, having a baby becomes an amazing bonus to an already great life.
" What if you could try for a baby without it consuming your life?
The Fertile Compass. Offering 1-on-1 and Six-Week Group Program.
Program facilitator Emily Capuria, LISW-S, is a certified health coach and mother who overcame fertility challenges. She combines her clinical experience and holistic approach to help participants understand the mind-body connection and develop strategies to align them. During small group sessions, you will learn how to separate an infertility diagnosis from your identity – enabling you to feel like a whole woman and approach this journey from a place of calm, ease and trust.
> Stress management strategies and skills to "surrender the struggle"
> Optimize egg quality through diet, exercise and supplemental resources
> Knowledge to ask direct, educated questions about your treatment
> Navigating relationships with your partner, friends and family
> Processing tools to help with the complex feelings of grief and loss
> Strategies for forgiveness and healing during this journey
Dates  Come back soon for our fall/winter group schedule. Are you interested in the 1-on-1 program? Email Emily.
Time  TBD
Location  TBD
Fee  $350
Questions?  Email Emily Here to schedule a time to talk through your questions.