1-on-1 Infertility Coaching
What if you could stop the stress, isolation and fear that comes with infertility?
You're exhausted. It's been a long, hard journey and every aspect of your life has been affected.
Maybe you…
Don't enjoy things like you used to.
Drained your savings account (at least once).
Feel sad (or angry) much of the time.
Used up all your work flexibility.
Overhauled your diet (can I just drink some damn wine please?!).
Avoid family and friends with kids.
Feel like a one woman show, busting your ass for something that's "supposed to be easy."
"The Fertile Compass helps women feel supported, confident and empowered while navigating their unique journey to becoming a mom.
"The worst part is - you don't feel like you anymore. It's hard to be happy for people you know and love. And you're just so tired of being surrounded by reminders of what you want but don't have.
I get it. I was there once too – seven years of "unexplained infertility." And with every 28 days that passed, I worried more and more that my dreams of becoming a mom wouldn't come true.
Navigating infertility comes with so many different thoughts, feelings and unexpected experiences. Your emotions are all over the place – one day hopeful, excited and optimistic and the next sad, angry and resentful – it's hard to keep up. Plus you're constantly being bombarded with advice and encouragement from well-meaning family members, friends and treatment providers that just leaves you feeling overwhelmed, confused and really, really alone.
I remember it all so vividly and it's why I created the Fertile Compass program.
This 90-day program will teach you how to trust your body again, get your life back and regain a sense of control- all vital for you on this journey. 
You will learn:
Stress management techniques that work and easily fit into your life.
How to best nourish your body to optimize egg quality & reproductive health.
To confidently make decisions about your treatment.
Ways to say what you want and ask for what you need – guilt free.
Powerful tools to help deal with feelings of grief and loss.
How to forgive and heal every aspect of your body and life.
Simple strategies to feel positive and hopeful, even when things feel really tough.
"Miracles can happen, even with the odds stacked against you.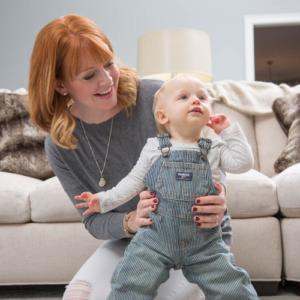 This program is for you if you know in your heart that you're meant to be a mom, but the road that you're on now feels like it's taking you further and further away from that dream.
And you're ready to get your life back, feel like you again, and finally make your dreams come true.
The Fertile Compass. A 90 day one-on-one coaching program.
Program details:
Six 45-minute coaching sessions (via phone or Skype)
Personalized coaching plan with custom action steps.
Session notes and follow up.
Three 15-minute strategy sessions.
As needed email support.
Personalized resources.
30 days post program email support. 
Investment: $2000.
Includes 90 days access to private membership site and lifetime access to the Find Your Freedom 21 day program. 
Payment Option A: One payment of $2000.  Payment Option B: $500 deposit upon registration with balance due within 30 days.
Sounds perfect?! Then click below to get started with a Fertile Compass Consultation call now and claim the next available coaching spot.
Questions before you decide if this program is the perfect fit for you? Then click to schedule a Fertile Compass Consultation now.