1-on-1 Infertility Coaching
What if you could know for sure that you're on the exact right path to becoming a mom?
Right now, you're stressed out, sad and overwhelmed. It's been a long, hard journey and every aspect of your life is being affected.
You don't enjoy things like you used to. You avoid friends and family with kids. And you're tired of the emotional rollercoaster that has become your normal way of life.
You never expected that this thing your body was built to do might not be working. Trying to find answers and "figure out" what to do has just left you feeling buried below all the stuff that you've tried, but hasn't worked.
And now you feel lost, disconnected and not at all sure about what to do next.
"The Fertile Compass helps women feel supported, confident and empowered while navigating their unique journey to becoming a mom.
"The worst part is - you don't feel like you anymore. It's hard to be happy for people you know and love. And you're just so tired of being surrounded by reminders of what you want but don't have.
At least this was my experience with seven years of "unexplained" infertility. And with every 28 days that passed, I worried more and more that my dreams of becoming a mom wouldn't come true.
But a massive shift happened when I realized that I had so many of my own answers, but they were hidden below a lot of other stuff.
I had deferred to others expertise, without realizing that their advice might not actually be right for me. Once I learned to tune in, listen to and trust my self, everything changed.
Trusting in my own intuition is the shift that ultimately put me on the path to becoming a mom.
And I can help you reconnect with yours. It's why I created the Fertile Compass program. 
You will learn how to:
Identify exactly what you need to heal your mind, body, spirit and life – optimizing your chances of becoming a mom.
Tune out all the distractions so you can truly trust in what you know is best.
Get onto a path you feel totally confident in to finally make your dreams of becoming a mom come true. 
Manage stress, relax and take care of yourself in a way that actually fits easily into your normal daily life.
Believe in dreams and feel hopeful – no matter what life throws your way.
"Miracles can happen, even with the odds stacked against you.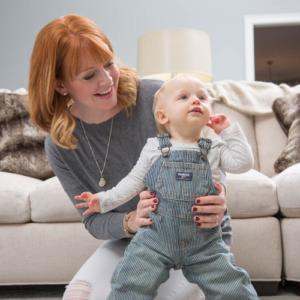 This program is for you if you know in your heart that you're meant to be a mom, but the road that you're on now feels like it's taking you further and further away from that dream.
And you're ready to get your life back, feel like you again, and finally make your dreams of becoming a mom come true.
The Fertile Compass. A 90 day one-on-one coaching program.
Program details:
Six 45-minute coaching sessions (via phone or Skype)
Personalized coaching plan with custom action steps.
Session notes and follow up.
Three 15-minute strategy sessions.
As needed email support.
Personalized resources.
30 days post program email support. 
Includes 90 days access to private membership site and lifetime access to the Find Your Freedom 21 day program. 
Sound perfect?! Click below to get started with a Fertile Compass Consultation call  and apply for the next available coaching spot.
Questions first? Click to schedule a complimentary Q&A call now.